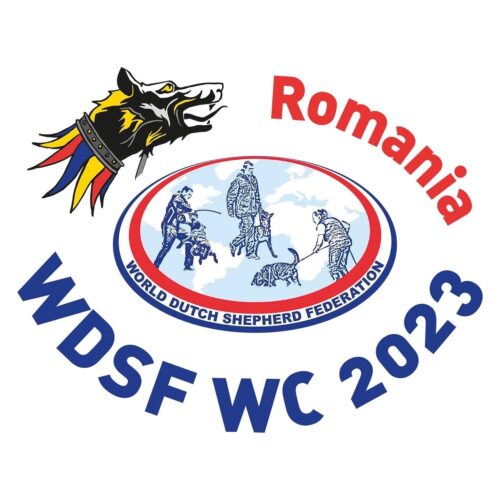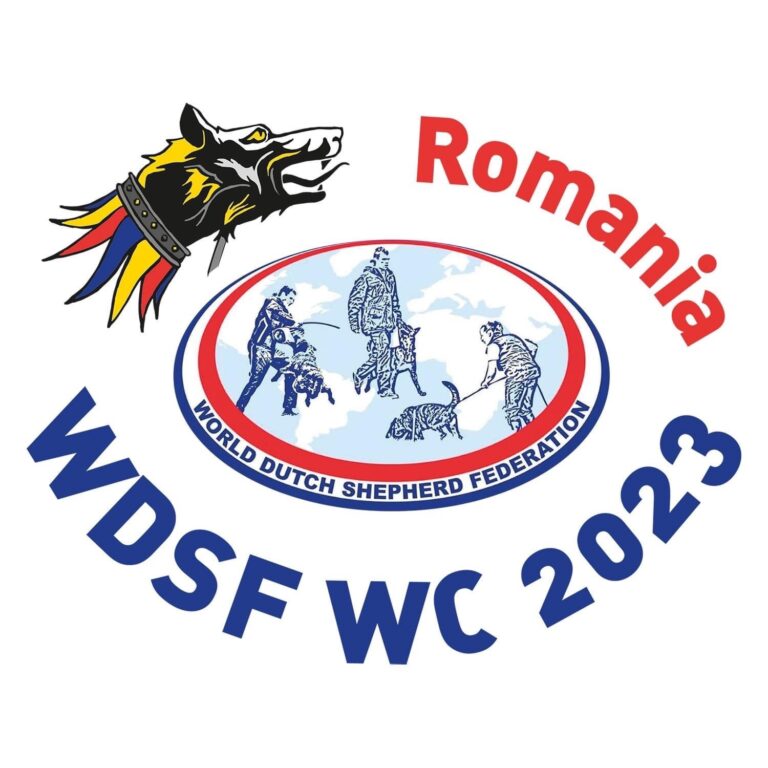 Judges: 
A Attila Kocsis (Romania)
B Edgar Scherkl (Germany)
C Tamaș Budai (Hungary)
Helpers:
Levente Taksony (Hungary)
Attila Takács (Hungary)
Ferenc Studinger (Hungary)
Competition field is natural grass
Tracking is on grass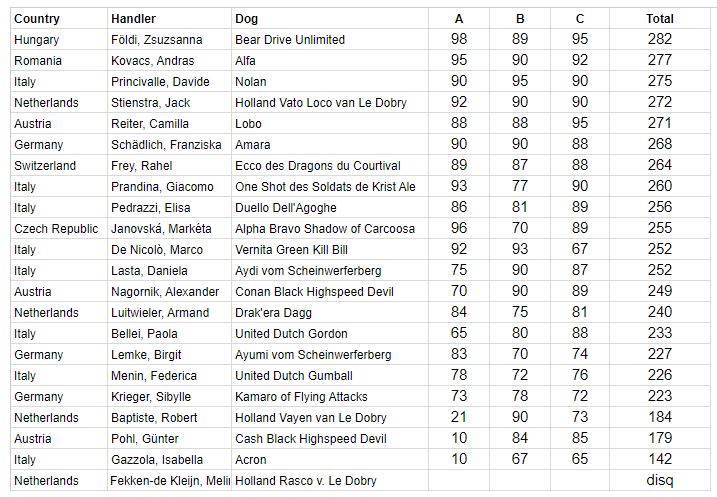 Judges (cat 1,2 & 3): 
Dominique Blanchard (Portugal)
Arsii Liimatta (Finland)
Decoys (cat 1,2 & 3):
Morgan Blanchard (Portugal)
Oleksander Kyurcsev (Ukraine)
Yoan Lebreton (France)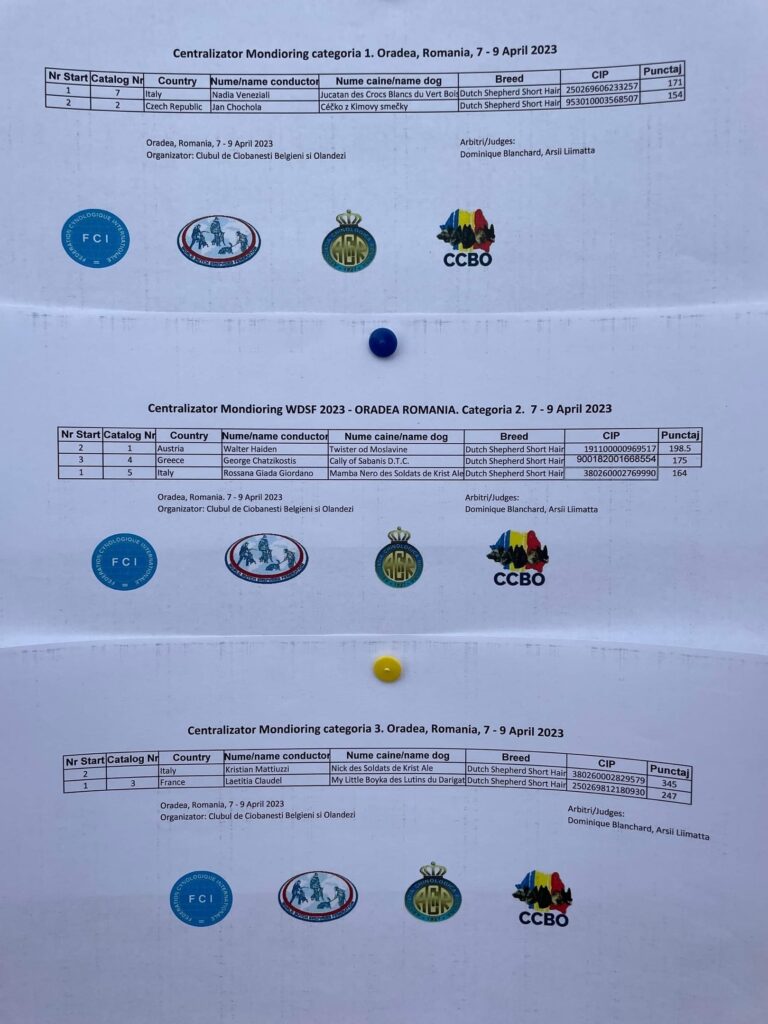 Judge: Szofi Biro (Hungary)
Surface: grass
Obstacles provided by Bing (Hungary)

Judge: Ton Hoffmann (Netherlands)
Stewards and Organising team:
Alexandra Finke
Barbara Schifter
Edwin Rademakers
Gérard Tomassen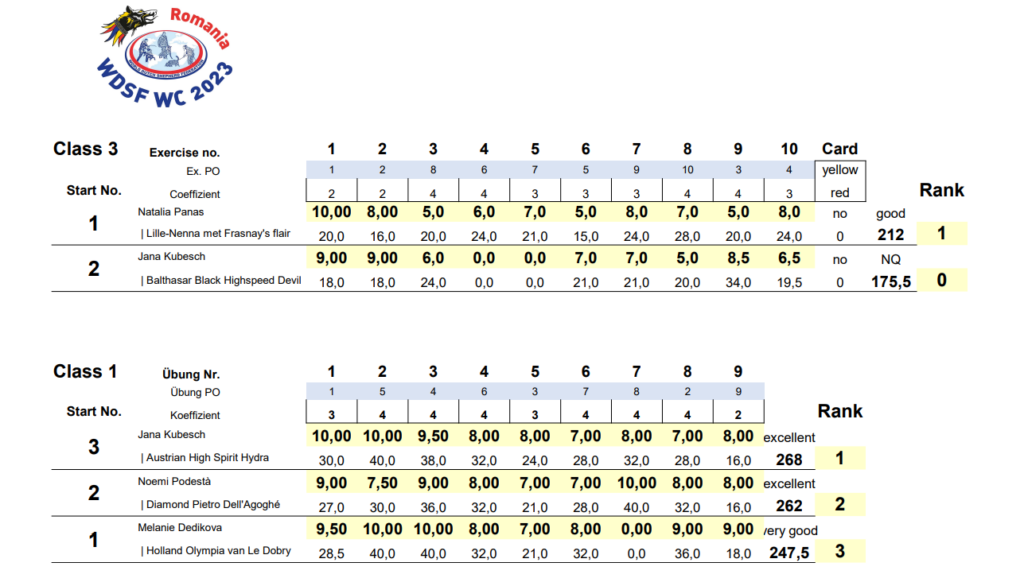 Dear friends,
Registration for the WDSF World Championship 2023 is open.
For registration click here  https://wdsf2023.com/2023/registration-wdsf-2023/
We want to remind you general rules for registration:
1. Registration is done individually.
2. From 2023 only members of the WDSF member clubs may participate. The transition period of several years ended in 2022.
3. The dog must have FCI papers.
4. The dogs must be registered on the day of the World Championship in national studbook or its appendix register of the country for which the handler starts.
5. Disciplines:
– IGP
The dog must have successfully passed at least once the test level before the World Championship for which it is entered.
– Obedience
The requirements for the test level 1 and 2 are according to the national rule book of the organizing country.
For the test level 3 the requirements according to the valid FCI rule book are valid.
– Agility
For test level 1 the requirements according to the valid FCI rule book apply.
For the WDSF open class the requirements according to the FCI rules of class 2 or 3 must be fulfilled.
– Mondioring
For all test levels the admission requirements according to the FCI rules for the respective test level apply.
For more information, please see implementation rules on our website: https://wdsf.nl/about-wdsf/documents/
Dear Friends,
We are excited to announce that the WDSF World Championships 2023 will take place on April 7-9, 2023 in Romania at Kings Land Country Club, Ineu, Bihor County.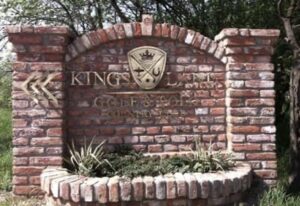 King Field, part of beautiful Pioneer Park athletic complex, is located adjacent to Route 62 on the Malone campus.
You can find the address on google maps: https://maps.app.goo.gl/m7poLR3PLZqFe1dB9?g_st=ic
If you want to have a virtual look around, follow this link: https://kingslandineu.com/echitatie
Participants and visitors of the event will have an incredible chance to see the Dutch Shepherd working in four different disciplines!
IGP, Obedience, Mondioring, Agility, along with three coat varieties of Dutch Shepherd!
We are very grateful for our newest member, Club de Ciobănești Belgieni și Olandezi (CCBO) for meeting the challenge to organize this event, and we wish you lots of success during the event preparation!
Do not miss this fantastic event and do not forget to inform your club members and friends!
More information about the event and registration will come soon!
Please follow us on Facebook page: https://www.facebook.com/WDSF.nl